Controlled Traffic Farming (CFT) has been in use from a few decades now and the usage is only increasing. The list of reasons goes long, but some of the main reasons why farmers prefer CFT are mentioned below. CFT is known to have revolutionized the methods of farming and so, if you aren't aware of it already, learn about its benefits in time.
Reduction in costs
Like any other business process, reducing the cost of farming is an important area and CFT makes it happen. With farming through CFT, the soil remains in a much more natural state which makes it a naturally prepared seedbed. No cultivation is required to prepare the seedbed, which results in reduction of the costs of farming.
Smaller tractors required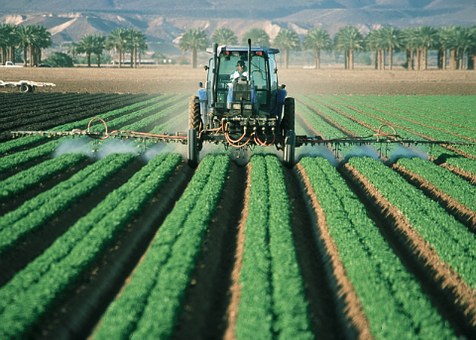 Since the 12m controlled traffic farming leaves a better soil with less resistance to the wheels, the soil does not require large tractors. Farmers who go for CFT, keep smaller tractors and even the results are better. The usage of smaller tractors maintains the overall expense to the farmer minimized which is great attraction for the farmers as large tractors not only cost a huge sum of money to buy, but also their maintenance is more costly than smaller tractors.
Efficient wheels
The well-managed wheelways allow the farmer to operate greater lengths of areas in a shorter time. This lets them go ahead and sooner than they would've in the case of conventional farming.
Wonders to the drainage system
Controlled traffic farming prepares the soil better than the conventional farming. The seedbeds are created that allow improved soil structure. Moreover, this has a major impact on the drainage system of the soil. With drainage system improved, the soil takes up the water more efficiently and so, the crops show a faster growth. In the season of heavy rainfall, the well-structures soil takes up excess water and stores it. This storage comes handy when there's a shortage of water. It also reduces the chances of soil erosion. Even in the drought season, soil prepared by the CFT, ensures that little to no water is wasted. Also, no water is lost on cultivation.
Less vulnerability
The crops are less vulnerable when operated through john deere cotton picker. The fine seedbeds obtained using CFT, discourage the growth of slugs, which is a great advantage to the crops, especially in the early period of germination. Moreover, this vulnerable period lasts less than in the case of conventional farming.
Better gaseous exchange
With the improved soil structure, the gases are better absorbed in the soil, which can be really beneficial for the crops. This also prevents growth of harmful anaerobic gases which can be damaging for the environment.